WORK-FROM-HOME LIVE-IN-OFFICE
Was LIO (Live-in-Office) an urban renaissance calling an end to the pandemic decade? Or was it merely another real-estate speculation to sell romanticized memories? Despite the mixed reactions on social media, the office-themed co-living projects seemed to be the best practice to refill millions of ghost downtown towers in an age of remote work, at least for the fancy 2032 summer before this new COVID-Mu wave came in. It is true that sharing workspaces, kitchens, and recreation facilities upon paid access would not necessarily reactivate the office-centered urban routines or 'physical networks' as advertised by developers, but researchers have found evidence of alternative urban locality emerging at LIO projects. Instead of imitating the pre-digital past, LIO members are found to reactivate their digital work-live routines in exploring 'office amenities' and socializing with 'officemates'. Whether this trend could revitalize or bury the pre-digital notions of office life, we now have to wait for the end of this COVID-Mu wave and see if LIO members would return to their 'offices' in 2033, with a hopeful premise that the LIO projects could financially make it through.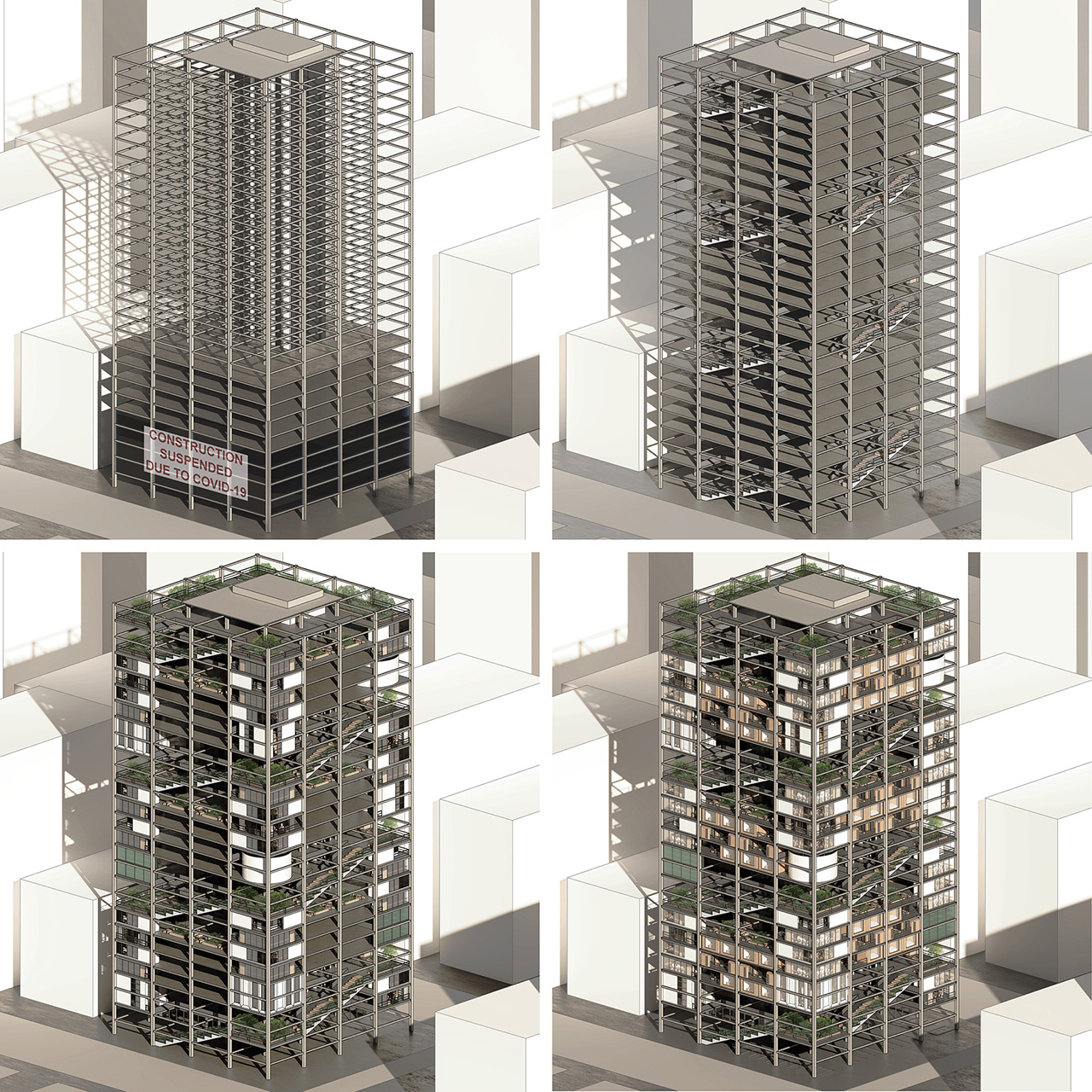 A LIO project to transform an abandoned office tower in Hong Kong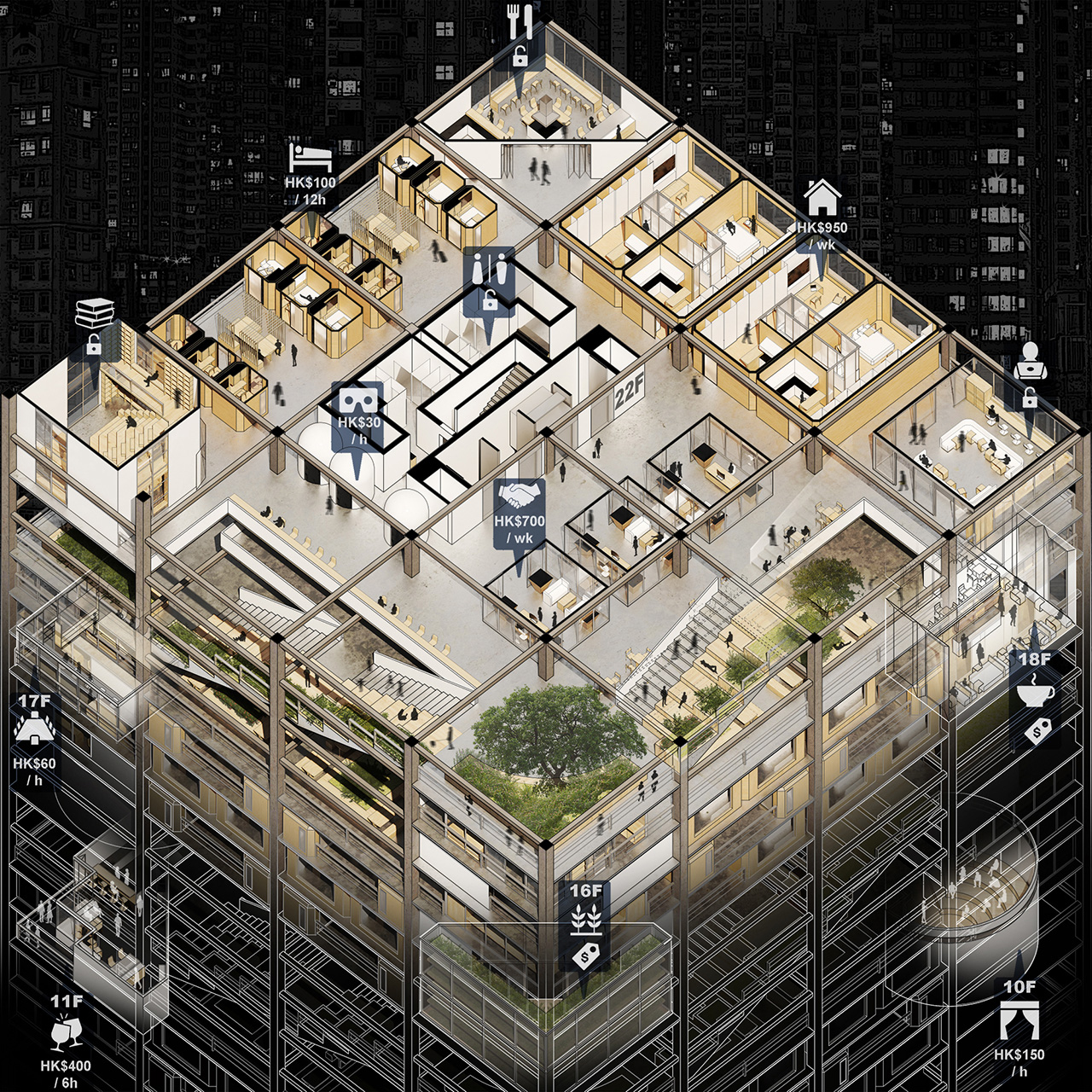 Selling 'office routines' during COVID recessions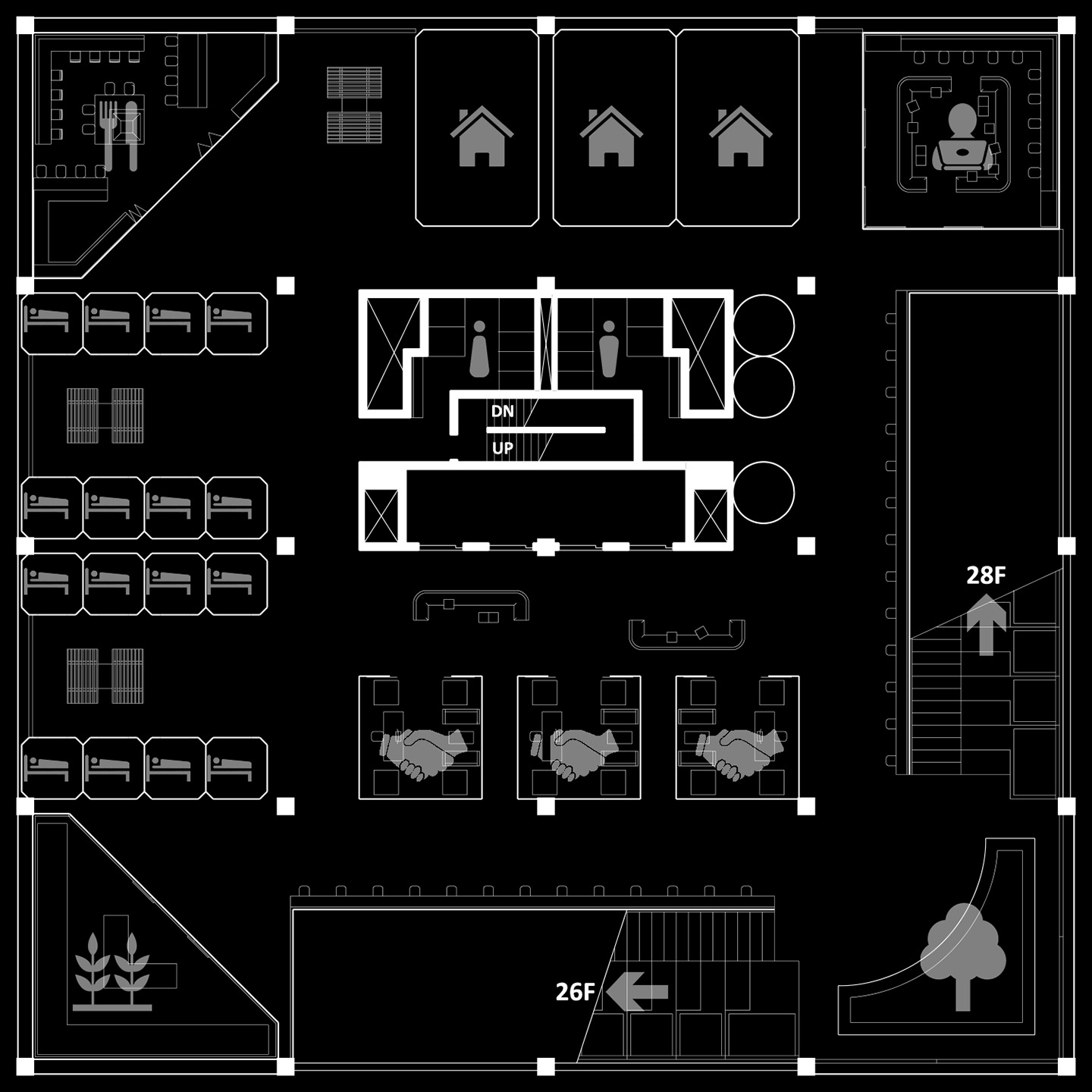 A floor plan with almost everything movable for frequent remolding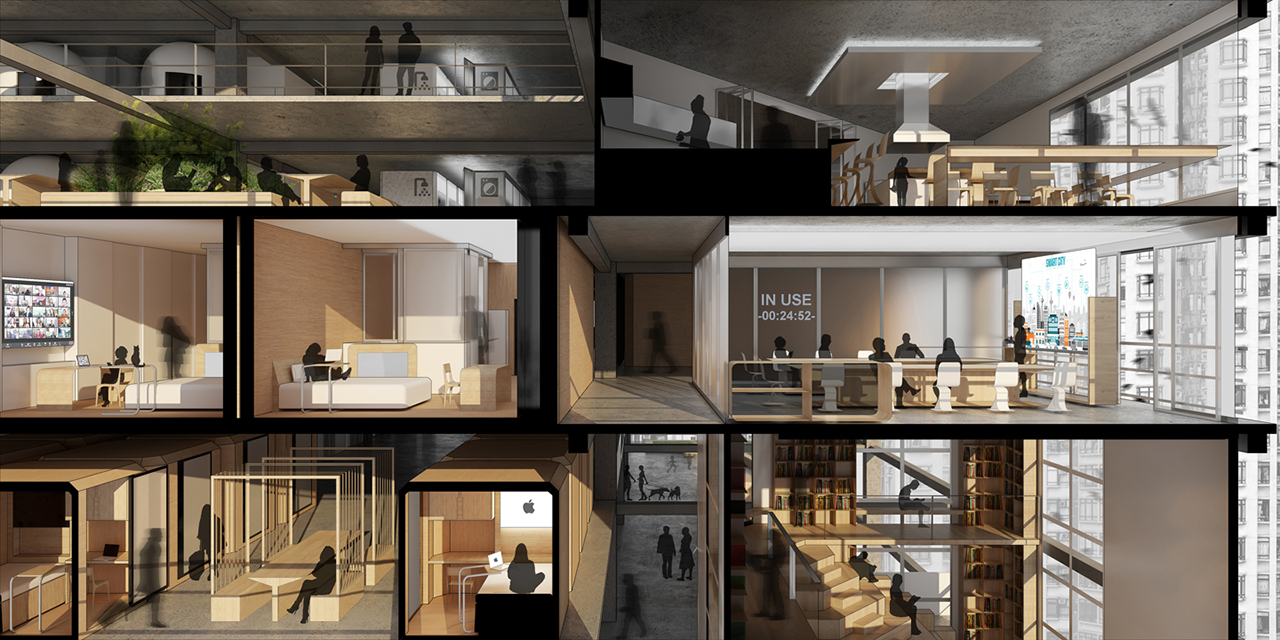 Some LIO members also call their place 'campus'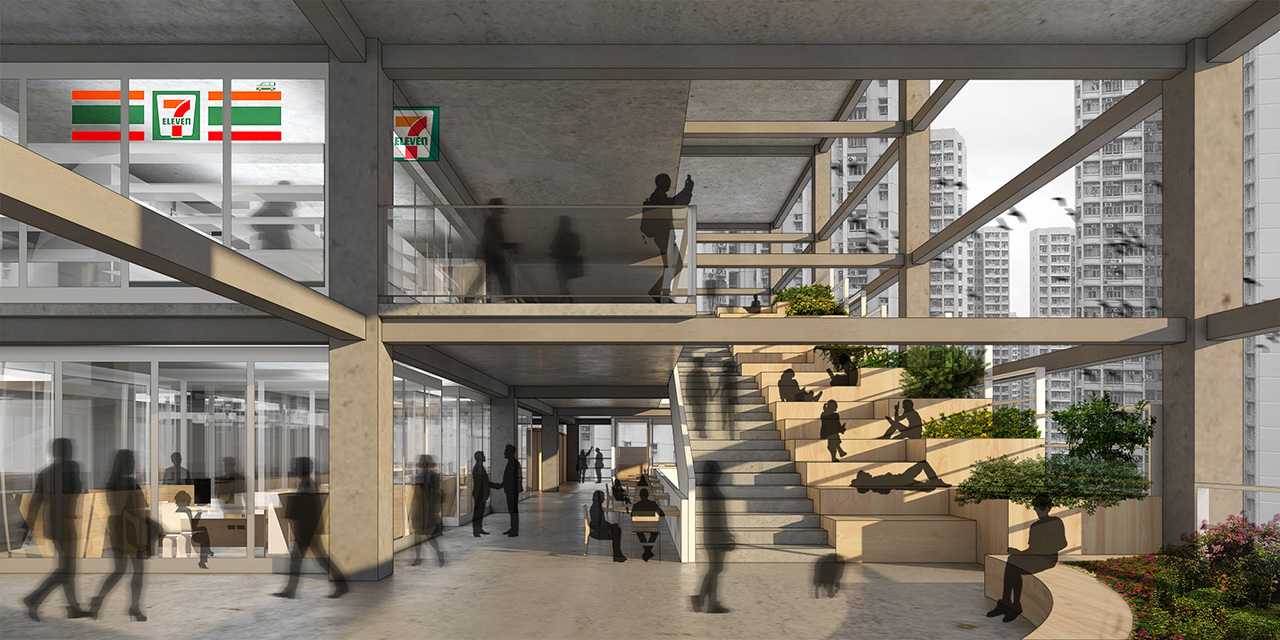 Advertisings attempt to simulate pre-pandemic co-working vibes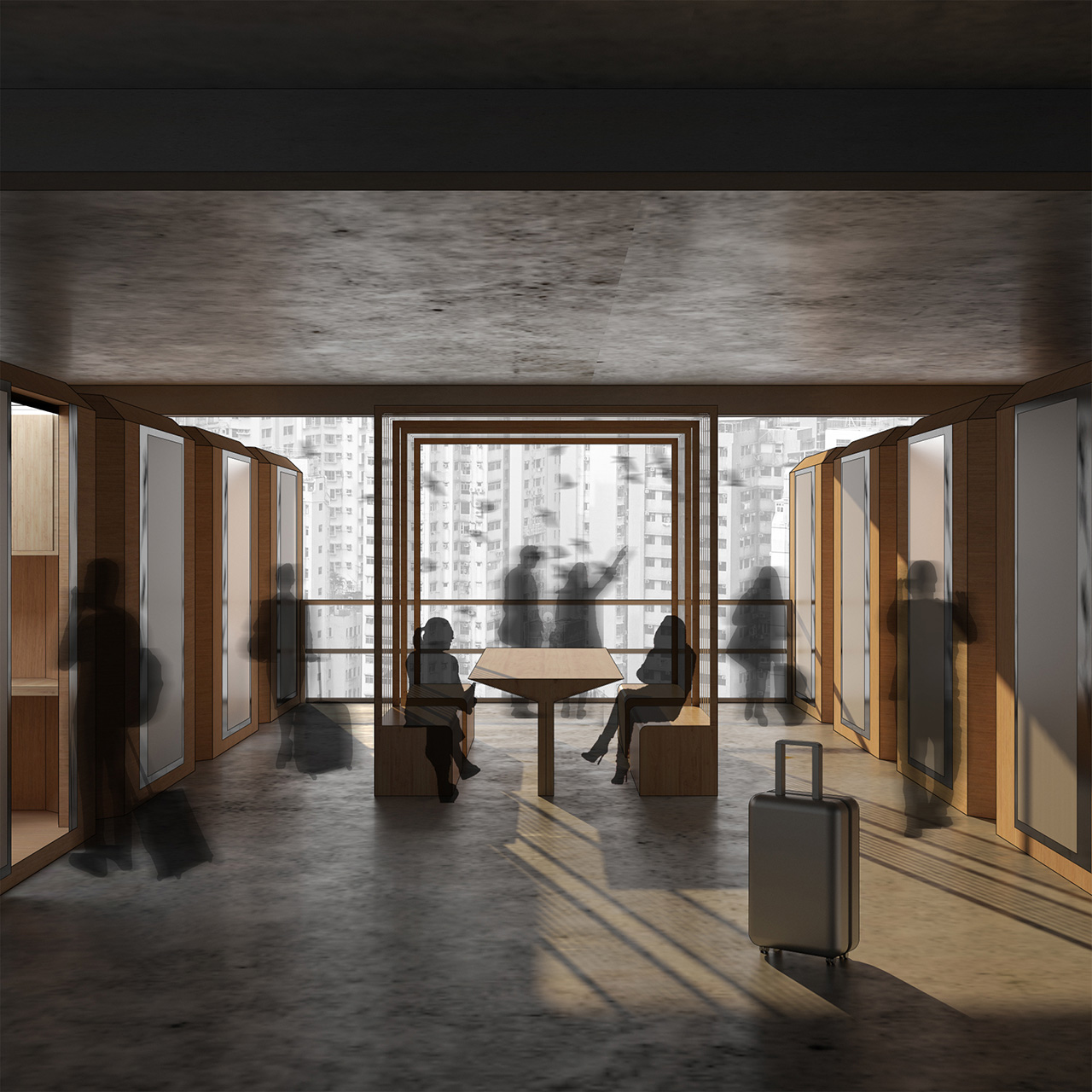 ...or maybe capsule hotel vibes...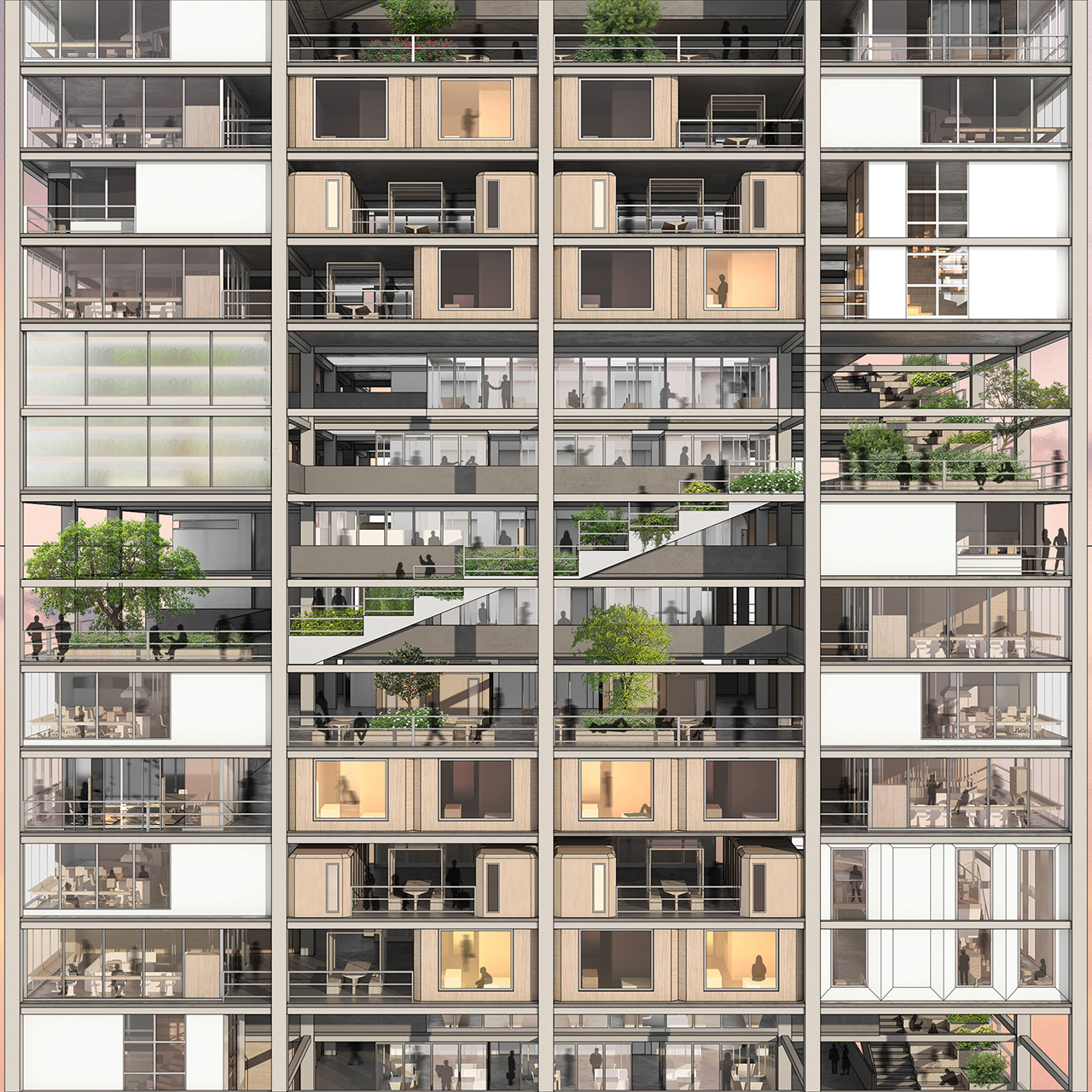 The illusionary summer when the pandemic seemed to end...